View your logos
and keep generating more designs
Save your favorites
and see how they look on t-shirts, business cards, and other products
Customize your logo
by changing fonts, colors, icons, spacing and more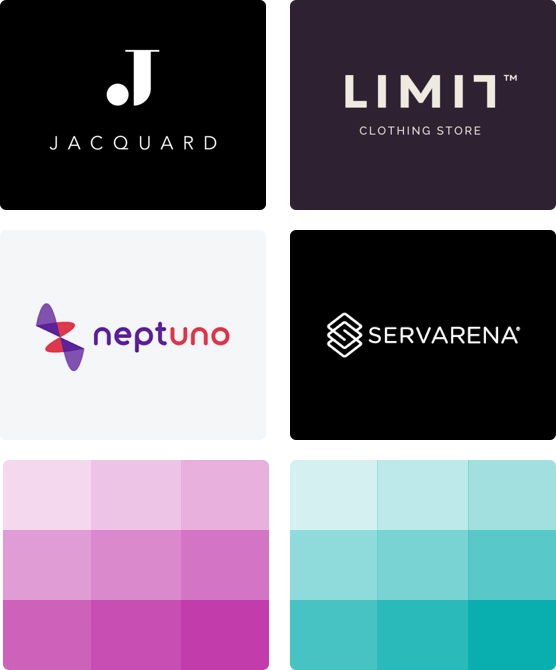 1. Start with Inspiration
Select logo styles, colors, and icons you like. Logojoy will use these as inspiration when generating your logo options. You'll also enter your company name in this step.
Choose inspiration
2. Browse & Favorite Logo Mockups
Within seconds, you'll be browsing 100% custom logos tailored to your business. As you scroll, we'll generate more logos based on those you've favorited.
Get started
3. See Designs in Action
Favorite a logo to preview what it looks like on business cards, T-shirts, and more. As you make changes to the logo in our easy-to-use editor, previews update in real-time.
Get started
4. Perfect Your Logo
Browse and sample different fonts, colors, layouts, and symbols to perfect your design. You can also change the spacing, font size, and more.
5. Get Ready-To-Use Files
After purchase, we'll send you all the logo files a designer would, including high-res PNGs and vector files to use in print, online, and anywhere else. We even provide perfectly sized versions of your logo for social media, and brand guidelines with the colors and the names of fonts used.
Get started
It's totally free to make logos. Only pay for a design when you're happy.