Expert Roundup: How Do You Find Visual Content for Your Blog or Website?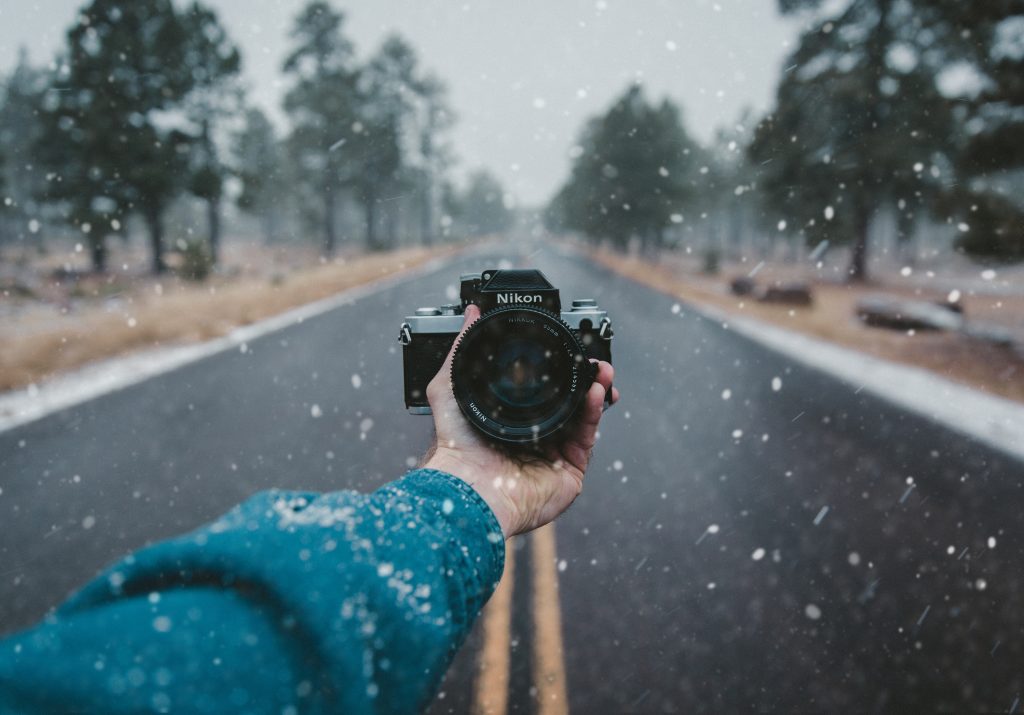 Producing consistent, high-quality content is challenge enough on its own. Add the task of finding the right visuals to accompany that content, and many small business owners and bloggers get overwhelmed.
To help you conquer the challenge, we asked experts how they find and create images, infographics, videos, and more to appeal to their target audience. Here's what they had to say.
---
"As much as possible, I create my own visuals using photos I take and Adobe Photoshop. I find it's important to develop a style and brand identity that translates across all your visuals, so sticking to a couple fonts and layouts is key.  
Bold text and consistent, eye-catching visuals are important when promoting your site on Pinterest and other social media. Your audience should recognize your main blog post images without seeing your logo or brand name.
When I do use stock photography, Unsplash and Pexels are my favourites, since they're high quality and free. Definitely invest in learning photography skills and design software if you can, as it'll give your site a unique, personalized touch. There's nothing worse than seeing a company's visuals and feeling that you've seen the same image elsewhere!
With regards to video, quality is key. For a couple hundred dollars, you can get a webcam like the Logitech c920, a high-quality microphone like the Blue Yeti, and Filmora video editing software.
Using these together makes you look professional and adds credibility to your site, so it's worth the investment."
– Sapna Sehgal, The Teaching Cove
---
"Creating visual content for my blogs started off as a challenge, which took me on a big learning curve.
I make use of a few free stock image websites, as well as a paid subscription to Shutterstock to find suitable, high-quality images for my websites. Wherever possible I take my own photos and this is always first prize since they are then unique.
If I need to add any text or create an image with any visual effects, I use Canva, which I find incredibly useful. I have attempted to use Photoshop before on a number of occasions, but it's beyond my abilities at this stage.
I love creating YouTube videos for my websites. This is a great way to make a more personal connected with my audience as well as add visual content for my websites.
I've just learned how to use a green screen for my videos, making the end result much more visually appealing and easier to film. I edit my videos using Filmora Wondershare, which is also incredibly easy to use."
– Lynne Huysamen, Blogger, Kaboutjie
---
"Visual content can feel intimidating. It's easy to feel like you don't have the know-how or the design skills—or the inspiration—to create it with limited time and resources.
But thanks to tools like Adobe Spark, Venngage (an infographic maker), PowToon (to make animated videos and presentations), and others, even the non-designers among us can create beautiful visual content to amplify and better explain our ideas.
And don't forget you likely have one of the most powerful visual content tools in your pocket right now. Your smartphone can create all sorts of visual content—from photos with text overlays to videos to livestreams and more.
Check out the design and communications apps in your app store and start putting your phone to work as your content creation workhorse.
– Erika Heald, Marketing Consultant/Social Media Coach/Blogger
---
"Images and videos are a fundamental support to deliver my content's message. I choose visual content to summarize and better deliver stats or key facts, to relieve the reader's focus, or to simply add a tasteful touch.
If you're running a small business, which requires you to do a little bit of everything, I recommend you invest time in learning basics of design. People have been spoiled by tailored content for many years, and have grown blind to anything that doesn't comply to basic standards of design.
It's also important to keep in mind who your audience is and what they expect. In my case, my niche is quite transversal and I cannot scare them away with a pie chart. As I carefully select topics to write about, I put extra attention in supporting them with the right visuals.
There's plenty of legal and affordable sources for images. I use Canva to create infographics and featured images for my posts, and to buy stock pictures. Pixabay is another great source for license-free images.
You can also use the advanced Google Images search tools to find usable images. Make sure you give attribution to creators wherever necessary."
– Paola, Blogger, The Elephant Mum
---
"When creating any kind of visual content for a website, make sure that you're showcasing the subject that you're talking about in the best possible light. Make it appealing and ensure that it's the focal point of the photo.
Lighting is crucial, as well as the angle in regards to how you executed the photo, as presentation is always key! A high quality image is the first thing that attracts readers initially.
As for harnessing visual content, there are a plethora of online sites that offer high quality images that will be easily incorporated into your specific blog.
Whatever image you choose, you should always follow the basic guidelines for creative content. This includes things like the proper citation of sources and appropriate links from the source, if necessary."
– Therese Waldron, Blogger, The Handmade Chic
---
"The look and feel of the website is the main driver of first impressions. When a user visits a website, it takes less than one second to form an opinion about it.
Follow the below three steps to create a great visual contents for your website or blog:
Know Your Audience: It's important to know the target audience before creating visuals for them. What do they like and what other sites do they frequent?
Use Consistent Branding and Formatting: Ensure there's a proper space for the brand name and text if you're sharing an image, and that colors are used consistently.
Keep Platforms In Mind: Visual content created specifically for the Facebook shouldn't be used in the same way on your blog or website. Make sure you know the size and resolution the image should be for the platform you're putting it on. A heavy file takes more time to load properly on the website and could make for a poor user experience.
Considering the above tips, use any graphics editor software (like Illustrator) to create great visual content for your website or blog."
– Kaustubh Patel, TechShristi.com