21 Entrepreneur Social Media Influencers: Who to Follow
With so many people using the Internet, it can be hard to figure out who's producing and sharing valuable content.
To help you out, we've done the filtering for you. Below is a list of the 21 most helpful media influencers. They all have something in common: they're entrepreneurs with a large online following. They use their platforms to provide business advice, links to other resources, and personal thoughts.  These entrepreneurs exemplify how to best use social media and build a brand.
Neil Patel
If looking for content from a successful entrepreneur, look no further than Neil Patel. He is an investor, author, and founder of Crazy Egg. He uses his online platforms to offer advice on SEO and digital marketing. Neil has valuable advice to offer after his experiences led to him becoming the marketing mogul he is. Follow him to find out how he can help you!
Here is Neil's website.
Here is Neil's Twitter.
Find some of his blogging here.
Branden Hampton
Branden Hampton get a lot of press – and for good reason! Forbes rated him the #1 social media influencer. As such, he offers excellent advice on how to use Twitter and other social media platforms to market your business and yourself. Branden seems to have perfected the equation for creating a notable online presence. He has gained over 31 million followers across the accounts that he manages. Follow Branden for tips on how to best use social media!
You can access his Twitter here.
Find his website here.
Chris Stoikos

Chris Stoikos differs from the others on the list because he doesn't use his personal social media as frequently, however he's an entrepreneur whose (multiple) businesses have relied on creative marketing and commercialization for their success. His social media demonstrates how you can ensure your personal brand supports your business' brand.
Learn about Chris and read his blog on his website.
Check out his Instagram here.
Mari Smith
Mari Smith is another social media marketing genius with a focus on Facebook. Her Facebook presence was so innovative that Facebook actually reached out to Mari to hire her as a partner as one of their Facebook Marketing experts. Mari's success demonstrates how Facebook is an excellent marketing tool that can reach a vast demographic. She continues to offer webinars and advice on how business owners can use Facebook to their advantage.
Check out her Facebook page.
Here's her website and blog.
Find her Twitter here.
John Rampton
John Rampton refers to himself as a "serial entrepreneur" which is an accurate description! He has started, established, and sold multiple companies. Most impressively, he taught himself everything he knows about online marketing while healing a severe leg injury. John is an inspiration inside and outside of the marketing world. He now writes for large publications such as Mashable, Forbes, and TechCrunch. Follow him for business advice and examples of excellent blogging!
Check out his website with his blog.
Here's his Twitter.
Kelly Lovell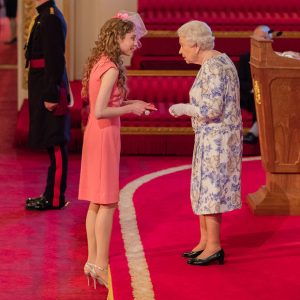 Kelly Lovell is a motivational speaker, community engagement expert, and social entrepreneur. As a teen, she was named one of Canada's Top 20 under 20. She offers advice on how your brand can best engage millennials. Kelly does more than offer marketing advice though, she also advocates for social responsibility and youth community engagement. Kelly is a young media influencer who's committed to making the world a better place. Follow her to learn more about engaging a youth demographic and social responsibility.
Find her Twitter here.
Learn more about her initiatives on her website.
Melinda Emerson
Melinda Emerson is an entrepreneur, professional speaker, and author. Her online presence has allowed her to offer small business advice to over 3 million people. She creatively engaged with her followers when she started Twitter's longest running live chat under #Smallbizchat. She continues to offer advice on avoiding small business failure on her various social media platforms.
Check out her website.
Follow her on Twitter here.
Chelsea Krost
Chelsea Krost is one of the most recognizable names in social media. She is a public speaker, author, TV and radio host, executive producer, health coach, an entrepreneur. With so many accomplishments under her belt, it's no surprise that her social media presence is hugely influential! Her website and Twitter offer advice on effective branding and engaging with your followers.
You can find her Twitter here.
Check out everything she does on her website.
Angela Benton
Angela Benton is the founder and CEO of NewME Accelerator. Her business has successfully helped many entrepreneurs get their businesses off the ground by offering advice and finding investors. Angela's story is quite inspiring; she is a cancer survivor who now owns a very successful business. Further, she has recognized multiple times as a major influencer in Internet Industries. She continues to offer advice about successfully starting and running businesses on her social media.
Follow her Twitter here.
Check out NewME here.
Ben Rattray
The Internet has been an effective tool in enacting social change. We can thank Ben Rattray for making it easier for us. He is the founder and CEO of Chang.org, a website for circulating and signing petitions. Ben is an excellent example of how we can use social media and the Internet to make the world better while successfully running a business. Check out his social media for inspiration.
His Facebook can be found here.
Here's Ben's Twitter.
Reshma Saujani
Reshma Saujani is a lawyer, politician, and the founder of tech organization Girls Who Code. Another great example of how technology and social change interact, Reshma's social media influence is directed towards empowering girls and women. She uses her Twitter to promote activism and share related tech initiatives. Follow her for examples of how passion and branding can go hand-in-hand.
Check out Reshma's Twitter.
Her website can be found here.
Arielle Haspel
Arielle Haspel is a nutrition and lifestyle expert, entrepreneur, and TV host. With a focus on wellness, she uses her social media influence to promote related content and establish her brand. Her use of online platforms provide an example of how to brand yourself in line with your goals and passions. Check out her online presence for inspiration and how to brand and engage your followers.
This is Arielle's Instagram.
Here's her Twitter.
Check out her website here.
Ann Handley
Ann Handley is the veteran of content creation. She is an expert on creating and sharing digital content in order to build relationships with other brands and potential clients. She is an author, entrepreneur, CEO, and journalist. She uses her social media to discuss the best ways to use content marketing, offering useful advice for new businesses. Her website also provides a great example of how to blog professionally.
Find Ann's website and blog here.
Her professional Twitter can be accessed here, and this is the link for Ann's personal Twitter.
Jac Bowie
Jac Bowie ended up as a digital marketing expert after a fascinating history as a radio personality and entrepreneur. She began as a producer in the arts, later pursuing her passion for Burlesque; organizing events, entertainment, and managing tours. She eventually realized the need for women to have a specific space where they could network together. She called it Business in Heels and it generated a lot of interest very quickly. Jac now shares marketing, network, and business advice on her Twitter. Follow her for useful and accessible advice!
Read Jac's Tweets.
Check out her website.
Ann Smarty
Ann Smarty is an SEO genius. She is the founder of a number of start-ups and she has been involved in digital marketing for over a decade. Her content marketing ideas have been published numerous times, helping marketers discover the most effective ways to promote their brand online. She continues to provide services and advice through her website and Twitter.
Find her website here.
Check out her Tweets here.
Jasmine Star
Jasmine Star teaches entrepreneurs how to use social media to build a brand and market themselves. She's a photographer which gives her a creative edge, but it also means that she has successfully marketed her brand to distinguish herself from other photographers. Jasmine's online presence is both aesthetically pleasing and informative. Follow her social media for examples of how to build a brand and use your creativity to set yourself apart.
Her beautiful website can be found here.
Find tips and tricks in her tweets.
Neil Blumenthal
Neil Blumenthal is the founder of trendy eyewear brand, Warby Parker. The brand started as an online store and has now expanded with a number of brick and mortar stores. The success of Warby Parker proves Neil's proficiency with digital marketing. The eyewear brand is now extremely popular, especially amongst millennials. He shares tips on business, design, and technology on his Twitter. Check out his social media for examples of excellent branding and client engagement.
Here's Neil's Twitter.
Larry Kim
Larry Kim is the founder of WordStream which is a software that measures the effects of pay-per-click advertising. This says two things about Larry: he's a marketing expert who's passionate about technology. He proves these are his passions by sharing tips about marketing, SEO, and tech on his social media. Follow him for useful insight from a professional.
Check out Larry's Twitter.
Read his blog here.
Bryan Adams
Bryan Adams is the CEO and founder of Ph.Creative. He is a social media strategist, passionate about sharing content and engaging creatively with followers. His blog and Twitter demonstrate his passion for innovative marketing. His social media platforms exemplify effective branding as he shares content related to his career which is also helpful for his key demographic.
Find his tweets here.
Check out Bryan's blog.
Jeff Bullas
Entrepreneurship is Jeff Bullas' cup of tea. He is an entrepreneur, author, speaker, and blogger who works with brands to improve their marketing strategies and social media presences. He works to make sure his clients are using the most up-to-date technologies and strategies to their advantage. He provides the perfect example of effective blogging for businesses and he uses his Twitter to share advice about digital marketing.
Check out his great blog.
Read Jeff's tweets.
Dan Norris
Dan Norris is a serial entrepreneur, and he's putting his experience to good use. After founding numerous companies, he's written a number of books and he now offers courses instructing entrepreneurs on building a successful start-up. Dan is passionate about technology which is reflected on his social media profiles. He is constantly discussing the best ways to use social media and businesses can use content marketing to their advantage. His passion and expertise makes his social media especially interesting and useful.
Check out his blog here.
Here's Dan's Twitter.
The above are all influential entrepreneurs for a reason. The resources they share can be the tools which set your business apart from the rest!
p.s. Want more tips? Check out more blog posts about marketing your business.